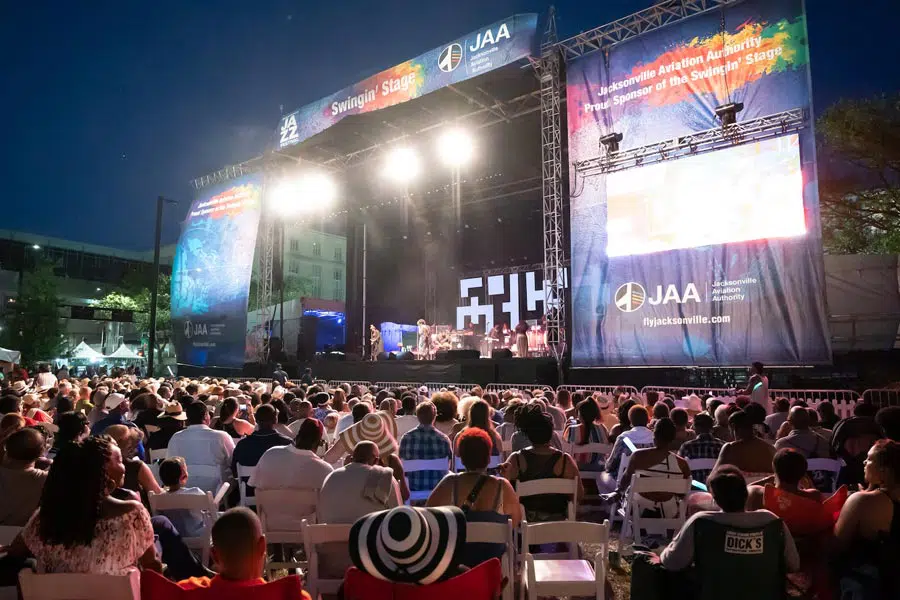 Jacksonville Jazz Festival is back for its 40th Anniversary and looking bigger and better than ever! Fans can look forward to performances by headliners Jeffrey Osborne, Sheila E, George Benson, and a host of others on two stages in downtown Jacksonville, FL. September 29th, and October 1st through the 3rd, 2021.
Jacksonville Jazz Festival has been bringing great music to the city for 40 years, now. The event started off way back in October of 1980 as the Mayport And All That Jazz Festival. The festival moved to Memorial Day weekend thereafter and grew to become one of the largest free jazz fests in the country.
This year's event, the first since the 2020 pandemic hiatus, see's the festival going back to its roots by scheduling for the fall. As it is also the festival's 40th anniversary, you can bet there are special surprises in store for all.
Best of all, your room at The Club Continental is within an easy half-hour's drive from the festival. Spend the day in the city soaking up all the free, live jazz you want, then retire to the peace and comfort of Club Continental on the St James River.
Jacksonville Jazz Festival 2021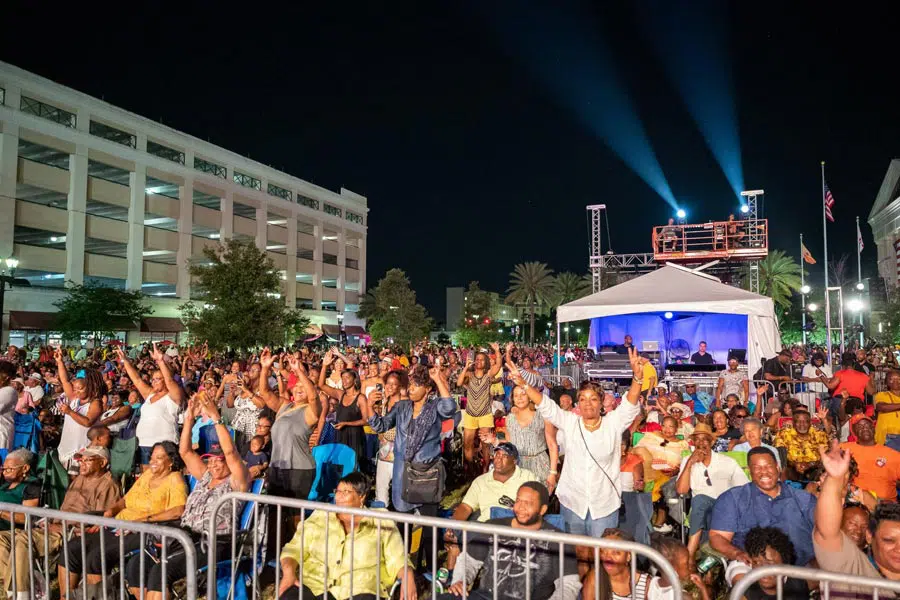 Jazz Fest 2021 kicks off with the Jacksonville Piano Competition on September 29 at the Florida Theatre. This 30 year old Jazz Fest tradition sees 5 finalists competing for both cash and a chance to perform on the Main Stage at the festival. The competition draws some of the best jazz pianists in the world and is a great opportunity to see rising jazz talents.
The festival continues in downtown Jacksonville October 1-3 with two stages of live, free entertainment. The Swingin' Stage will be at the Jacksonville Riverfront Plaza. The Groovin' Stage will be down the street at Ford on Bay.
Though the festival is free, premium packages are available for purchase. Some of the perks include up-front, padded seating, food and beverage credits, access to the air-conditioned VIP only lounge, private restrooms, exclusive merchandise, and more.
Jacksonville Jazz Fest 2021 Lineup
Wednesday, September 29 –
Jacksonville Piano Competition – 6pm – 10pm at the The Florida Theatre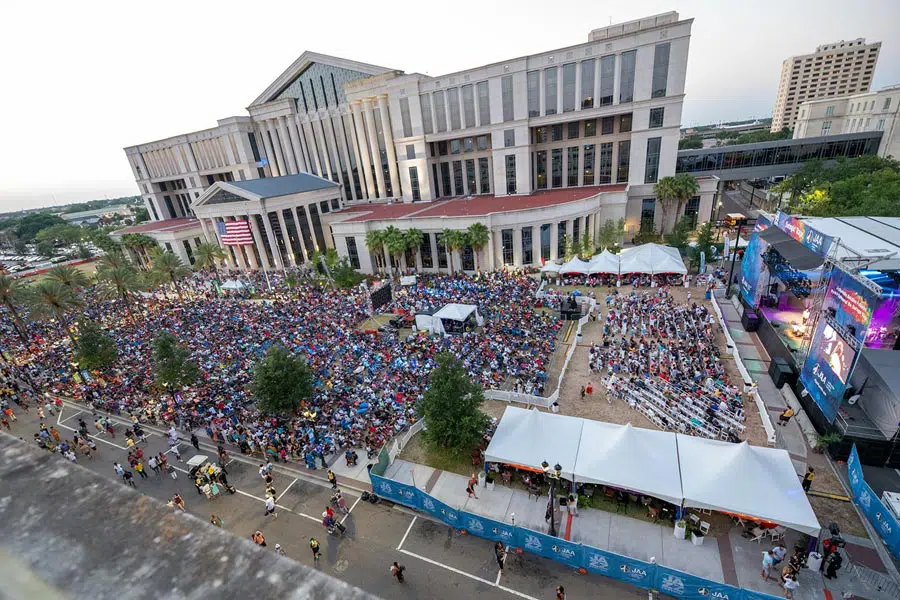 Friday, October 1 – 4pm to 11pm
Jeffrey Osborne
Lalah Hathaway
Theo Croker 'BLK2LIFE'
Marcus Click
Let's Ride Brass Band
Saturday, October 2 – 2pm to 11pm
Sheila E.
Cecile McLorin Salvant
Pancho Sanchez
Tia Fuller: "Diamond Cut"
Emmaline
Kandace Springs
Elisha 'Atlas' Parris
Party In A Box featuring Allana
Sunday, October 3 – 2pm to 10pm
George Benson
Kurt Elling featuring Charlie Hunter
Melissa Case
Terri Lyne Carrington + Social Science
Visit jacksonvillejazzfest.com for tickets and more information. You can also follow the festival on Facebook.