Fort Mose (pronounced "Moh-say") Historic State Park, located just north of St. Augustine, FL preserves the site of the first free black community in what is now the United States.
Some 300 years ago, the shrewd Spanish government offered asylum to slaves escaping British colonies in the Carolinas. Any that reached St. Augustine, agreed to convert to Catholicism, and swear allegiance to Spain were granted asylum.
Of course, reaching St. Augustine on foot, through swamps and dense tropical forests in the 16 and 1700's, was no easy feat. A great many died or were recaptured in the attempt. Luckily, sympathetic Natives and others helped this very first 'underground railroad' to succeed. The first group of asylum seekers arrived here in 1687.
By 1738, more than 100 had made the journey and a fortified town was built. Gracia Real de Santa Teresa de Mose, aka Fort Mose – America's first free black community.
Visiting Fort Mose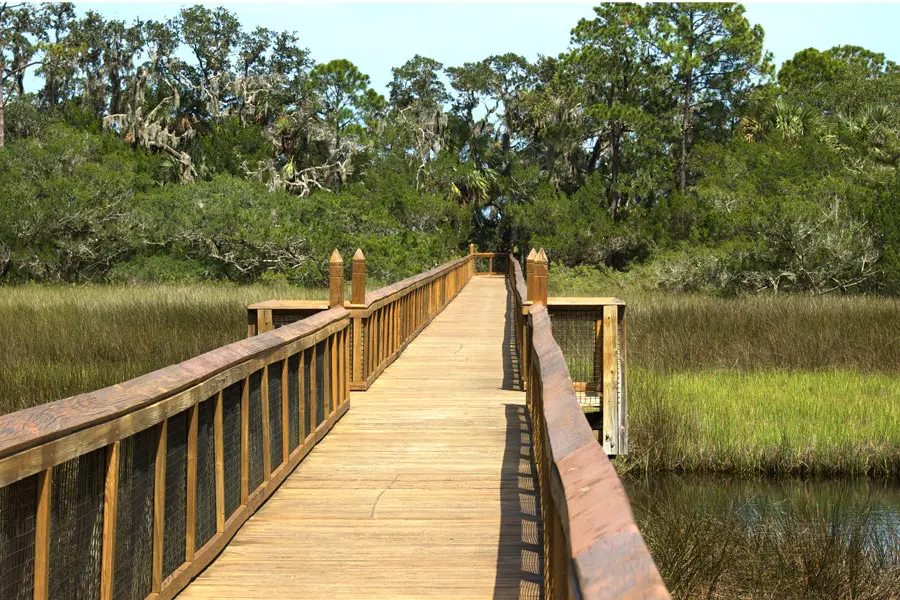 Fort Mose Historic State Park is a 40-acre waterfront National Historic Landmark and a major stop on the Florida Black Heritage Trail. The facility includes a visitor center and museum, observation and birding boardwalk, kayak launch, and picnic areas.
History buffs will enjoy the interactive exhibits in the museum and seeing where Gracia Real de Santa Teresa de Mose once stood. There's nowhere else in the country quite like this. Fort Mose residents created a unique cultural community, made up of Native American, Spanish, and English customs.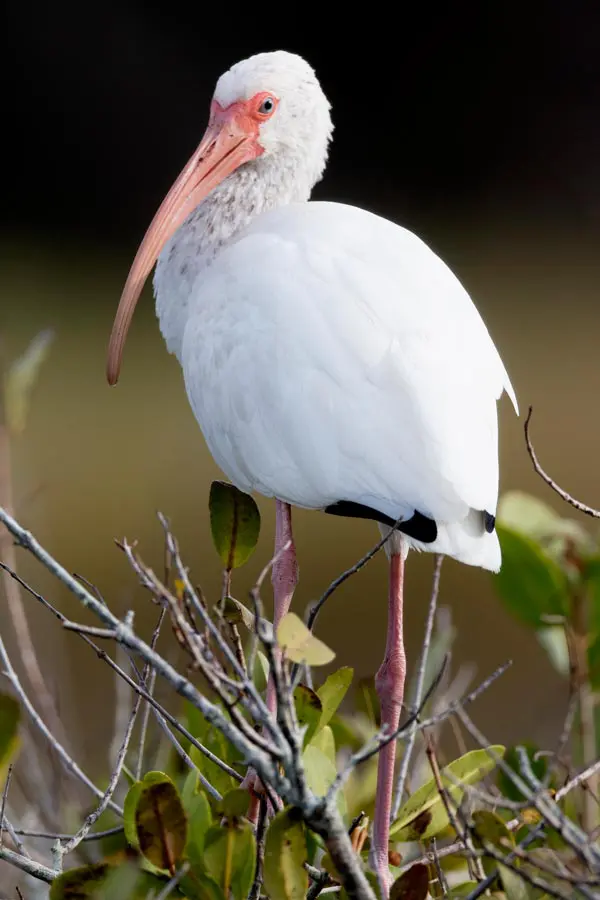 Animal lovers and shutterbugs will love the park's lush wildlife. Birders, in particular, will thrill to sightings of birds like Great Blue Heron, Bald Eagle, White Ibis, Wood Storks, and Roseate Spoonbills. The park is located along the eastern coastal flyway, with more than 107 bird species spotted here.
A 700 foot boardwalk extends out into the marshy wetlands for an even closer look – and spectacular panoramic views at its end. The park is a wonderful place to bring a picnic lunch, learn some history, see some wildlife, and enjoy another beautiful day in Florida.
Living History at the Fort
Come see what life was like at the Fort in the 18th century when The Fort Mose Militia visits on the first Saturday of every month. You'll see authentic uniforms, military drills, and weapons demonstrations, like musket firings.
Every February sees Flight to Freedom, a 3-day, living history event presented by the park and the Fort Mose Historical Society. During the event, talented storytellers re-enact the experiences of escaped slaves on the Underground Railroad.
Fort Mose Historic State Park
15 Fort Mose Trail, St. Augustine FL 32084
The park is open 9am to 5pm, 365 days a year. Learn more at www.floridastateparks.org.
St Augustine Lodging
Make your Florida vacation the best it can be with accommodations at The Club Continental. The Club Continental is a historic North Florida hotel, private club, and special events venue located on the banks of the St Johns River in Orange Park. Our selection of luxurious guest rooms and suites are further accentuated by tennis courts, pools, on-site dining, a pub, and much more. Book your stay at The Club Continental today!