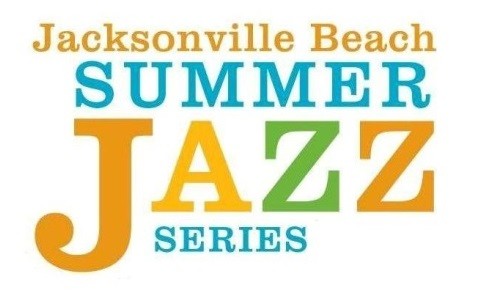 Come out to the beach this summer and cool your heels to the smooth sounds of the Jacksonville Beach Summer Jazz Series, a free, outdoor, live music festival held annually at the SeaWalk Pavilion in Jacksonville, Florida.
Summer is here and Jacksonville Beach continues its tradition of great, live entertainment with the Jacksonville Beach Summer Jazz Series. This annual series of free concerts presented at the beautiful SeaWalk Pavilion attracts not just audiences but also local and national artists who put their spin on what is some of today's very best smooth jazz.
A two-date series, the first was scheduled for just this last weekend – June 12th, 2016 – and featured three show-stopping acts:. The Groov opened, followed by guitarist J. J. Sansaverino. The headliners were The Jazz All Stars – keyboardist Brian Simpson, and both Marion Meadows, and Elan Trotman on sax!
The next and last three acts of the series are coming right up, scheduled for July 10th, 2016. If you missed the first of the series, now is your chance to make it up by catching this show – and what a show it is shaping up to be!
Composer and trumpeter Isaac Byrd, Jr. will open the show. Byrd is a jazz performer with a rich and dynamic history, influenced by Wynton Marsalis and Terence Blanchard, and drawing upon the styles of John Coltrane, Charlie Parker, as well as Keith Jarrett and Brad Mehldau.
The second act brings flautist Althea René together with saxophonist Jeanette Harris for an evening of unparalleled smooth jazz. Often performing together with vocalist Pamela Hart, René and Harris are known for their captivating and energetic performances.
Headliners Four80East will finish up the show with Special Guest Art Sherrod, Jr.. Four80East are Toronto-based electro-jazz duo Rob DeBoer and Tony Grace, known for their bass-propelled, electronic mix of jazz and soul. Saxophonist Art Sherrod, Jr. is known for fusing smooth jazz with gospel to create a soothing, upbeat sound unlike any you've ever heard before.
The combination of these great smooth jazz acts and the sea-breeze washed, SeaWalk Pavilion venue is sure to make for an unforgettable and toe-tapping great evening! Don't miss it!
Jacksonville Beach Summer Jazz Series
Show 2 – July 10, 2016 – 5pm to 9pm
SeaWalk Pavilion, 1st St N, Jacksonville Beach, FL 32250
For more information: www.jacksonvillebeach.org
Jacksonville Beach Summer Jazz Series Lodging
The Club Continental on the St. Johns River is a romantic and intimate hotel, private club, and special events venue built on the banks of the St. Johns River. Our twenty-two guest rooms provide privacy, luxury, and serenity as not other accommodations can. Book your stay, now!