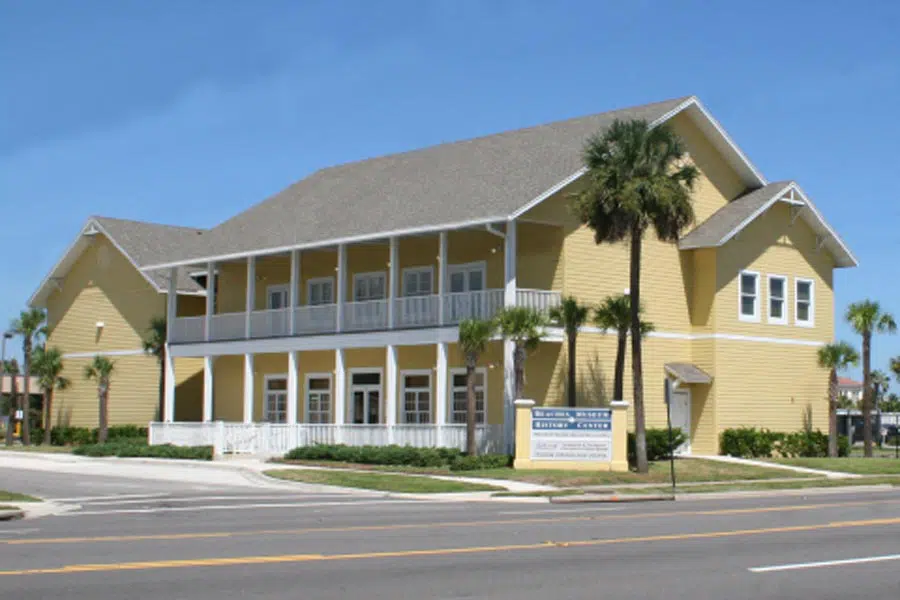 Step back in time with a visit to the Beaches Museum and History Park in Jacksonville Beach, FL. This unique and fascinating museum details the period when Jacksonville beaches first became a vacation destination. View exhibits, a replica boardwalk, five historic buildings, a locomotive, and more!
If a museum about beach-going seems a little odd, imagine Jacksonville Beach without vacationers on the beach. It's not easy to do yet, until the late 19th century, that's how things were. Instead of sun-block smeared beach-bathers, it was a world of river pilots and fishermen, pioneer settlers, and acres of sand.
Beaches Museum and History Park traces this era of change from hard-scrabble survival to gilded-age seaside resorts.
Visiting the Museum
Beaches Museum and History Park are located at 381 Beach Blvd in Jacksonville Beach, Fl, about 35 minutes drive from The Club Continental.
Though the building housing the museum is nondescript and easy to pass by, you're likely to find plenty to hold your interest. In fact, most visitors suggest planning to spend two to three hours perusing the exhibits and park.
Inside the museum, you'll discover two floors of interactive and informative exhibits detailing the area's heritage from a diverse variety of viewpoints. These include firsthand accounts from some of the people that helped shape the beach communities.
Once you've explored the museum interior, it's time for a tour of the History Park.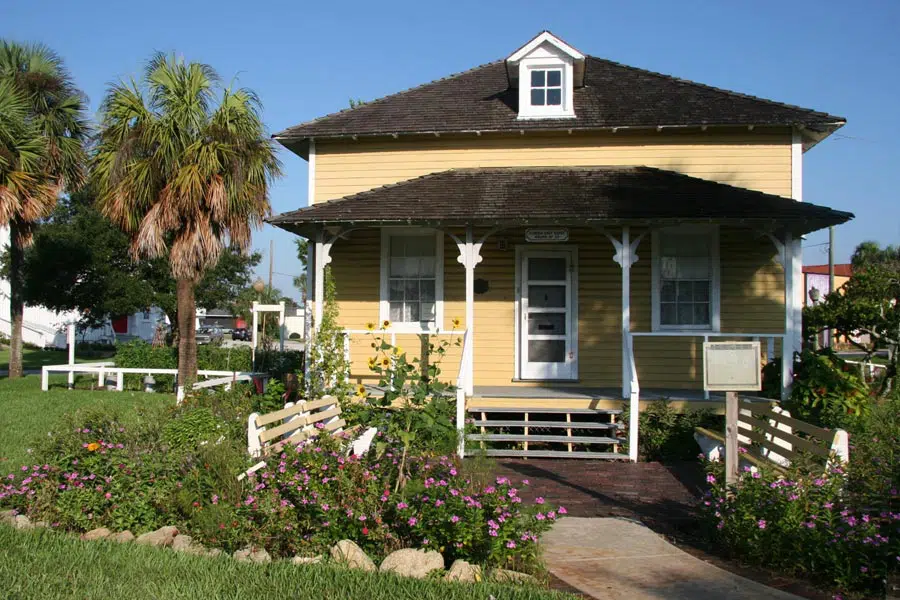 The History Park at Beaches Museum
The Beaches Museum History Park is home to 12 separate attractions, including 5 historic buildings, gardens, and a steam train engine.
Historic buildings on the tour include a turn of the century post office, a railway depot and foreman's house, cabin, and chapel. Tours of the park take you inside the buildings to learn their history and view the period furnishings.
The 1911 train engine and tender car on display, Serial Number 4845, is a 25 ton steam locomotive typical of the early 1900s. H K Porter and Company of Pittsburgh, PA built the engine, which hauled logs in Pasco County, near Tampa.
Visitors will also see 6 different gardens spread throughout the park. They include the award-winning heritage garden, a shade garden, an herb garden, vegetable garden, perennial garden, and a butterfly garden.
Docent-led tours of the History Park and its historical buildings are available from 10am to 3:30pm, Tuesday through Saturday and 12pm to 3:30pm on Sundays. Tours are free but donations are happily accepted. Check for tour availability in the museum lobby. After hour, self-guided tours are also available and will be enhanced by visiting the museum's self-guided tour site.
Beaches Museum and History Park is open Tuesday through Saturday, 10am to 4pm and Sundays, 12pm to 4pm. Visit the museum website to learn more. You can also visit the museum on Facebook.
Spend the day enjoying the sun and sand of Jacksonville Beach, then return to historic Club Continental on the St. James River for drinks and dinner on the river or just the quiet comforts of your room.