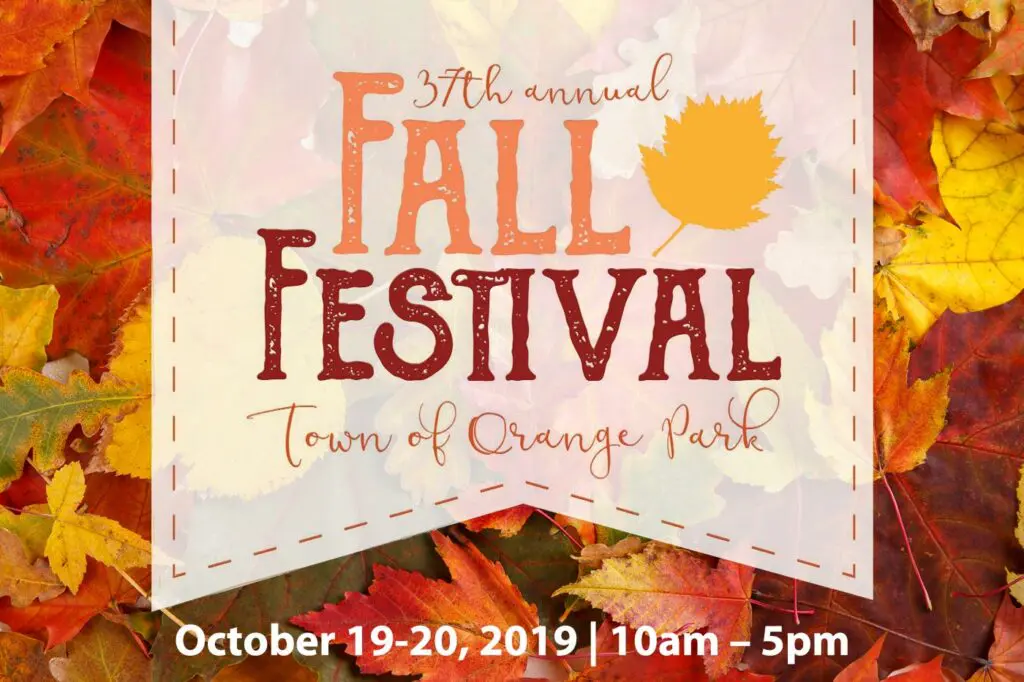 Orange Park Fall Festival 2019 is the oldest and largest arts and crafts event in Clay County, FL. The two day celebration sees well over 200 artisans, a variety of delicious food, and two stages of endless entertainment. This year's entertainment includes country music star, Buddy Jewell! October 19th and 20th, 2019 in Orange Park, FL.
Orange Park, FL may be a suburb of Jacksonville, yet the town's slower, friendlier pace makes it feel more like a suburb of Old World Florida. Return guests to Club Continental already know what a unique contrast the town is to much of the rest of the area. One great way to discover it for yourself is by attending the annual Orange Park Fall Festival!
All About OPFF 2019
The event, which began inauspiciously in 1982, has grown to become a beloved regional tradition. The main focus is arts and crafts, of course. Town Hall Park absolutely fills to bursting with artisans and their handcrafted works. Art, quilts, jewelry, pottery, glass, household items, and other one-of-a-kind gifts.
The festival offers a wonderful opportunity for some early holiday shopping – but don't feel bad if you see something for yourself, as well!
The offerings extend into edibles as well, with artisan foods, baked goods, produce – even pet treats! Speaking of food, Orange Park Fall Festival also includes food vendors so you won't starve while you browse. Bbq, pretzels, seafood, turkey legs, pizza, kababs, funnel cakes, lemonade, and so much more.
2 stages of live entertainment will keep you on your feet and grooving at the festival. More than 30 different performances are scheduled, including the comedic rock-n-roll harmonies of The Atlantic City Boys and country star Buddy Jewell! You'll also be treated to the ever popular and Oktoberfest appropriate Dan Witucki and Mein Heimatland Musikanten, among many others.
The little ones can spend their time in the Kids Zone with bounce inflatables, face painting, and other fun activities. And, oh – did we mention that admission is FREE?
Orange Park Fall Festival 2019
October 19th and 20th, 10am to 5pm
Town Hall Park – 2042 Park Avenue, Orange Park, FL 32073
Town Hall Park is just a little over half a mile from Club Continental. While there will be free festival parking and shuttles at Moosehaven, you may choose to enjoy the short walk from your accommodations at Club Continental, instead.
Visit opfallfestival.com to learn more. You can also follow this event on Facebook, Twitter, and Instagram.
Posted in: Events