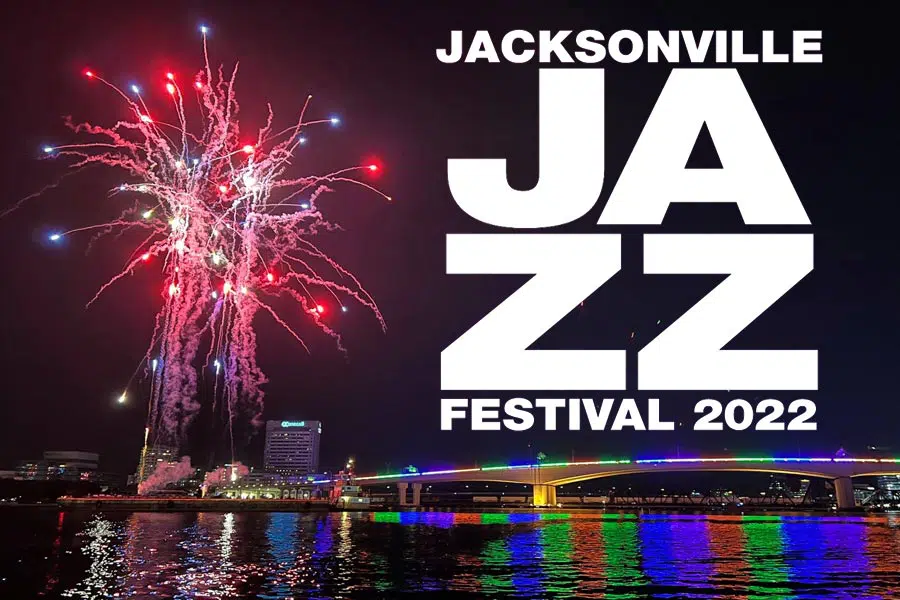 Get set for Jacksonville Jazz Festival 2022! This year's event looks to be truly stellar with music legends Herbie Hancock, George Benson, and Patti LaBelle headlining. 3 days of free and fantastic live jazz, on two stages, plus the annual Jacksonville Jazz Piano Competition and all in downtown Jacksonville. May 26th through the 29th, 2022.
Jacksonville Jazz Festival has been bringing jazz performers and fans together for more than 40 years. The free event is held on two stages along the St. Johns River in downtown Jacksonville. One stage will be at the Riverfront Plaza, the other just down the street at Ford on Bay, so you don't have to hurry to catch the next set.
This year's event kicks off on May 26th with the Jacksonville Jazz Piano Competition at The Florida Theatre. This amazing event sees 5 of the very best jazz pianists in the world competing before a live audience and a blind panel of judges for cash, prizes, and fame.
Other special events at the festival include the popular, Saturday night Jazz Jam, scheduled for May 28, 9pm to midnight, in the VyStar Credit Union Breezeway. The Jazz Jam is always one of the most popular sets of the festival, featuring an exciting mix of musicians improvising together. This year's Jazz Jam host band is the John Lumpkin Trio. Arrive early if you want a good seat!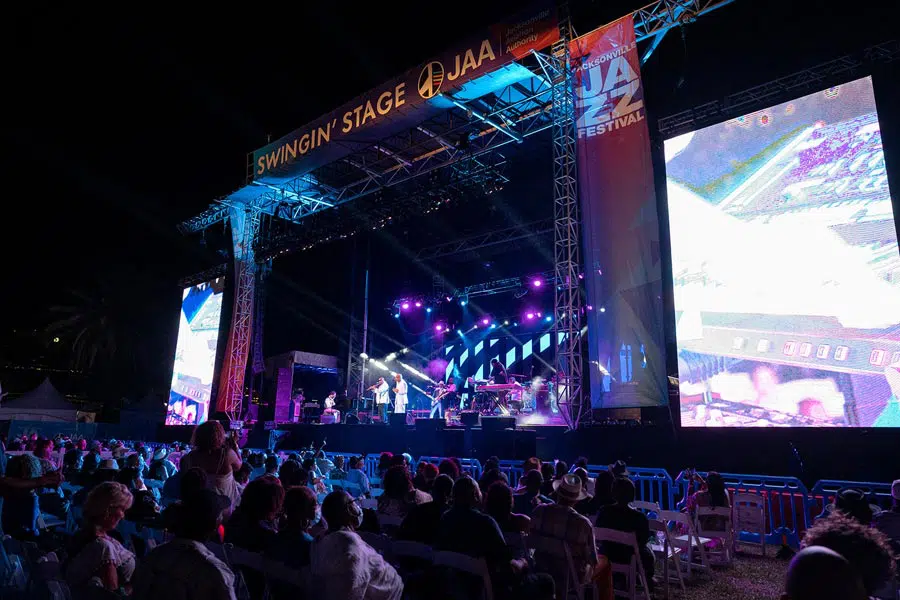 The festival also includes a Jazz Marketplace, offering both original and unique, handmade gifts as well as refreshing food and drink. Jacksonville Jazz Festival is a free event but special VIP and Preferred Experience tickets, offering lots of perks, are also available.
Jacksonville Jazz Festival 2022 Lineup
Thursday, May 26 – 6pm to 10pm
Jacksonville Piano Competition – at the The Florida Theatre
Friday, May 27 – 4pm to 11pm
Herbie Hancock
Jazzmeia Horn
Christian Sands Trio
The United States Air Force Airmen of Note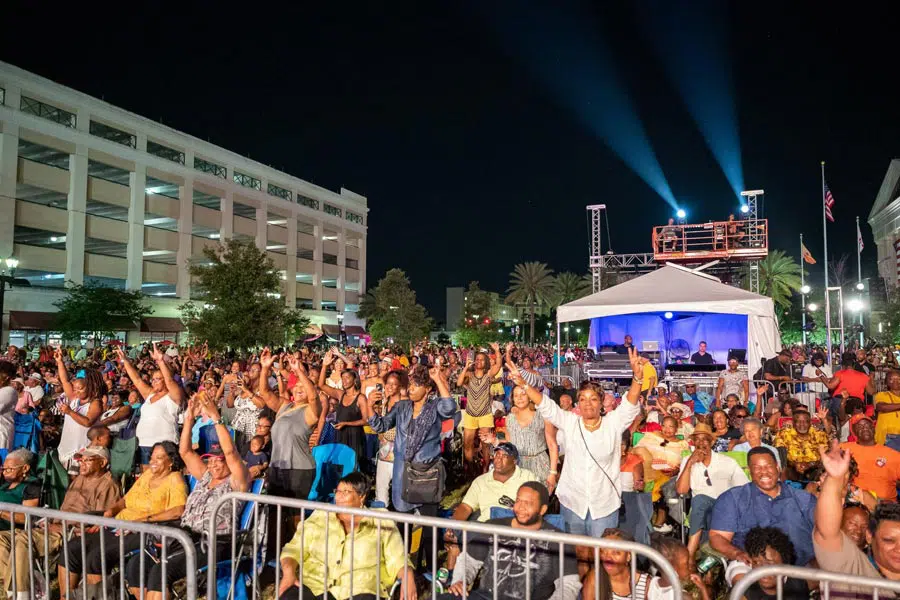 Saturday, May 28 – 4pm to 11pm
George Benson
Damien Escobar
Emmet Cohen Trio
John Lumpkin Trio featuring Patrick Bartley
Sunday, May 29 – 4pm to 10:30pm
Patti LaBelle
Robert Glasper
Mindi Abair
David Sánchez' Carib
All the fun at Jacksonville Jazz Fest is only a half-hour's drive from The Club Continental, in Orange Park, on the St James River. Have a great time grooving to all the free, live jazz you want, then it's just a short drive back to the peace and comfort of your room at Club Continental. Perfect.
Visit jacksonvillejazzfest.com for tickets and more information. You can also find the festival on Facebook.