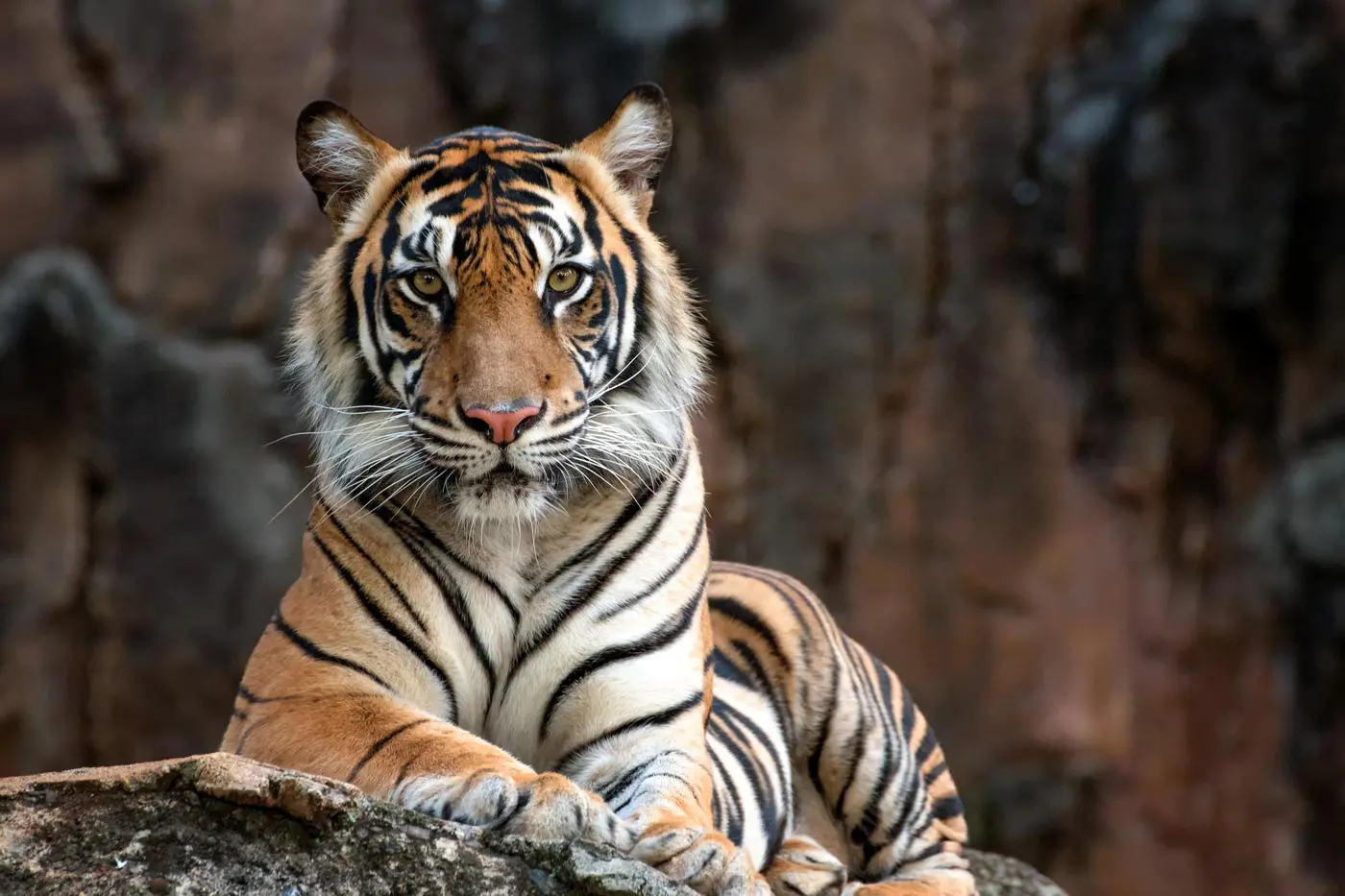 If you like big cats you're going to love Catty Shack Ranch. The non-profit wildlife sanctuary for rescued exotic cats is just minutes away in Jacksonville, FL.
Lions, tigers, and … okay, no bears – but the animals you'll meet at Catty Shack Ranch will still have you saying "oh, my!" The wildlife sanctuary is home to more than 35 animals, including tigers, lions, leopards, bobcats, coatimundis, foxes, and even horses.
Catty Shack has been in the exotic animal rescue business for over 30 years. Their mission is to provide forever homes to endangered animals, primarily big cats. The animals at the sanctuary are not bred nor are they ever bought, sold, or traded. Instead, they live out their lives here with full, appropriate diets, plenty of space and fresh air, peers to play with, when possible, and dedicated on-site veterinary care.
Best of all, you can meet all the sanctuary residents via a variety of tours and special events.
Touring the Sanctuary
Catty Shack Ranch is a volunteer-run organization with limited hours. Despite this, it seems like their calendar is always full of opportunities to visit.
Day Tours last about 45 minutes and take you all around the facility to meet and learn about the animals. Once the guided tour is over, you are free to explore on your own until close. Tours are currently offered every afternoon between 1pm and 3pm. Tours leave every 30 minutes, with the last tour beginning at 3pm.
Night Feeding Tours are similar to the day tours but, as the name implies, include a little something extra. As above, you'll enjoy a guided tour of the facility and some free time to explore. At 7:30pm, however, you'll also witness as much as 600 pounds of meat being fed to the big cats. Exciting and unique! Wednesdays, Fridays, and Saturdays, from 6pm to 8:30pm. Tours leave every 20 minutes, starting at 6pm. Last admittance to the sanctuary is at 7:15pm.
Enrichment Tours include a chance to watch the animals interact and exercise after your 45 minute, guided tour. Just like people, animals require mental stimulation and physical exercise to stay healthy. Come watch the many ways that Catty Shack provides this for their residents. Offered 1 to 2 Sundays a month, 1pm to 4pm. Enrichment begins at 2:30pm. Last admittance is at 3:15pm.
Tour reservations are not required but are recommended if you want to avoid waiting in line. Catty Shack Ranch is wheelchair and stroller accessible and includes a concession stand with food and drink for purchase. Be sure to bring your camera!
The Catty Shack Ranch Wildlife Sanctuary
Located just a little over a half an hour's drive from Club Continental at 1860 Starratt Road, Jacksonville, FL 32226.
Open limited hours. Learn more at cattyshack.org. You can also follow the sanctuary on Facebook, Twitter, and Instagram.