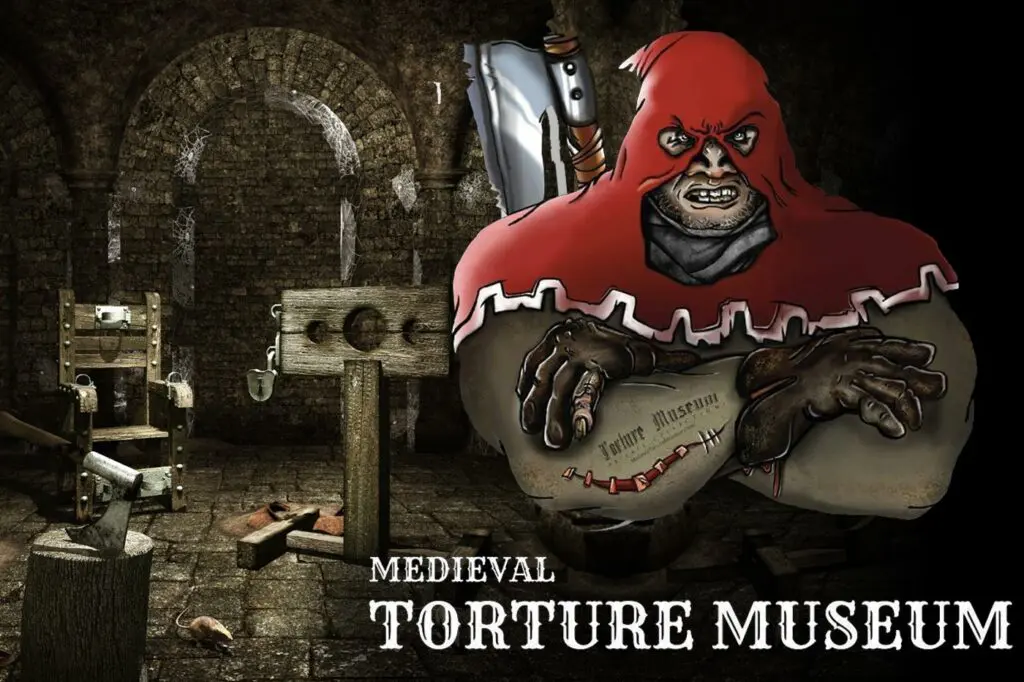 Come explore the dark side of one of the darker periods of human history with a visit to the Medieval Torture Museum in St. Augustine, FL … if you dare.
St Augustine was founded by Spanish explorers in 1565, making it the oldest, continuously inhabited city in the continental United States. These facts alone make St Augustine the perfect home for a Medieval Torture Museum.
The history of man's inhumanity to man is a long and unfortunate one. Its miserable thread leads from the mists of prehistory all the way up to the modern day. The Medieval Torture Museum offers a long, unblinking gaze at this discomfiting history. The museum's gory displays will intrigue fans of history, horror, and human behavior. Children and those who are sensitive or squeamish, however, would do best to move along.
Not For The Faint of Heart
The interior of the 4,000 square foot Medieval Torture Museum resembles a dungeon. Candle-lit rooms, "blood" smeared walls, and a soundtrack of moans, drips, and sawing let you know this is not your average museum.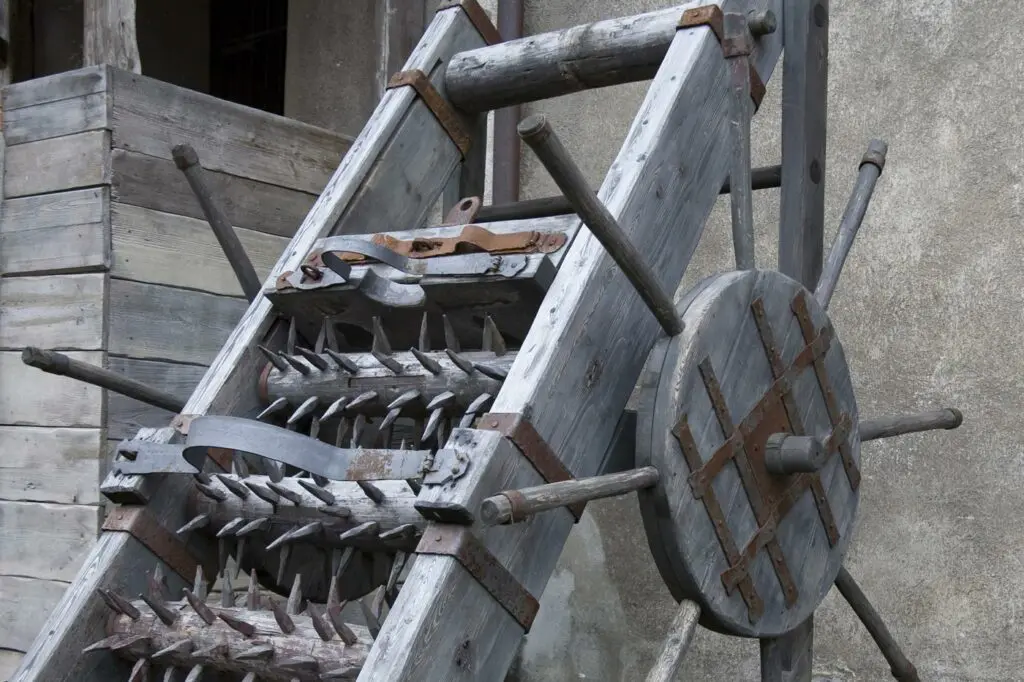 Museum exhibits contain hundreds of different torture implements and images of torture. More than this, disturbingly realistic victims and their tormentors populate many of the exhibits. The displays are gruesome and horrifying, looking more like stills from scary movies than museum exhibits.
Here a person is being roasted alive inside a large bronze bull. There a desiccated corpse dangles, broken and left to rot on the wheel. You'll see racks, saws, bone crushers, witch baths, iron maidens, pillories, and other horrors. Historical documents, illustrations, and a variety of informational panels support the exhibits.
You can even participate. Several of the displays allow you to set them in motion or experience their effects. Take a seat in the spiked chair or weigh yourself to see if you're a witch (spoiler – if you're over 99 lbs, you aren't).
It would be easy to mistake the exhibits as little more than gratuitous gore. The museum's goal, however, is to educate and discourage – not titillate.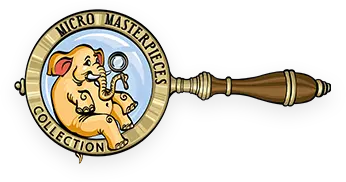 Micro Masterpieces Art Gallery
After so much ugliness, you deserve a chance to see some of the amazing beauty that we humans can also create. How about a visit to the Micro Masterpieces Art Gallery, located inside St Augustine's Medieval Torture Museum?
Micro Masterpieces is a premiere gallery of tiny, handcrafted artworks known as micro-miniatures. The miniature pieces on display include paintings, etchings, sculptures, and even books. Today, micro-miniature sculptors often rely on microscopes to create their pieces. Can you imagine painting a detailed portrait … on the side of a poppy seed?
Many of the pieces are mounted inside the eye of a needle or at the end of a human hair and have to be seen to be believed. Don't miss it!
Learn more at micro-masterpieces.com
Medieval Torture Museum
100 St George St, St. Augustine, FL 32084
Open daily, 10am to 10pm. Visit the museum website for tickets and more information. You can also follow the museum on Facebook and Instagram.
St Augustine Lodging
Take your Florida vacation to the next level with accommodations at The Club Continental. The Club Continental is a historic North Florida hotel, private club, and special events venue located on the banks of the St Johns River in Orange Park. Our selection of luxurious guest rooms and suites are further accentuated by tennis courts, pools, on-site dining, a pub, and much more. Book your stay at The Club Continental today!