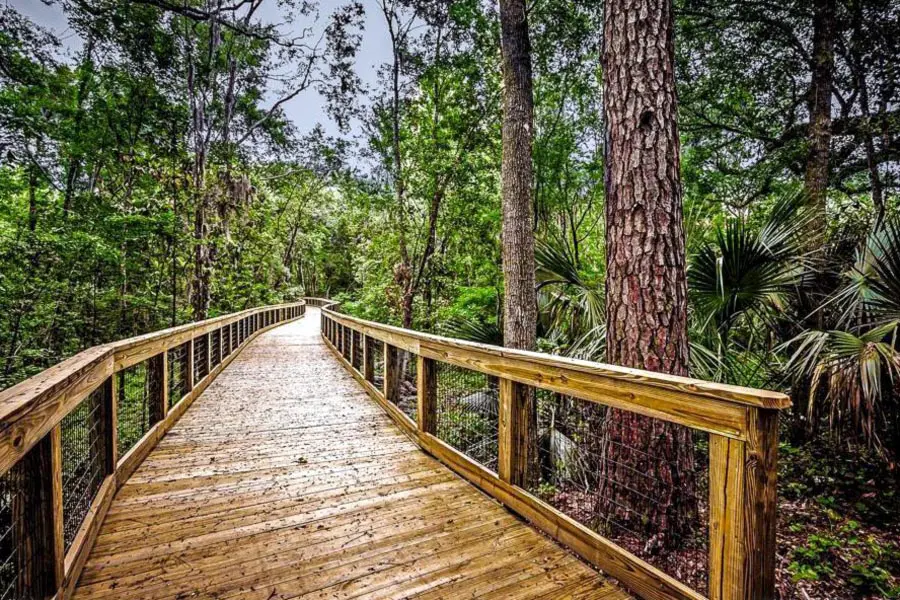 Tree Hill Nature Center is home to a Florida Natural History Museum, butterfly and hummingbird gardens, native wildlife, and 50 acres of trails to explore. All in the heart of Jacksonville, Florida.
Natural Florida is home to a lush and colorful variety of fantastic plants and animals. It can be easy to forget that, however, surrounded as we often are by modern human comforts. Who knew you could find an oasis of natural beauty in the center of a big city like Jacksonville, FL?
Tree Hill Nature Center is an urban wilderness preserve with a mission to protect sensitive plants and animals from surrounding development. The preserve opened in 1971 and includes 50 acres of natural hilltop and wetland areas. The habitat includes southern mixed hardwood forest, mixed hardwood swamp, and a stretch of freshwater stream.
Visiting the center is a great way to get outside to see and learn about the plants and animals that are native to this part of Florida.
Things To Do at Tree Hill Nature Center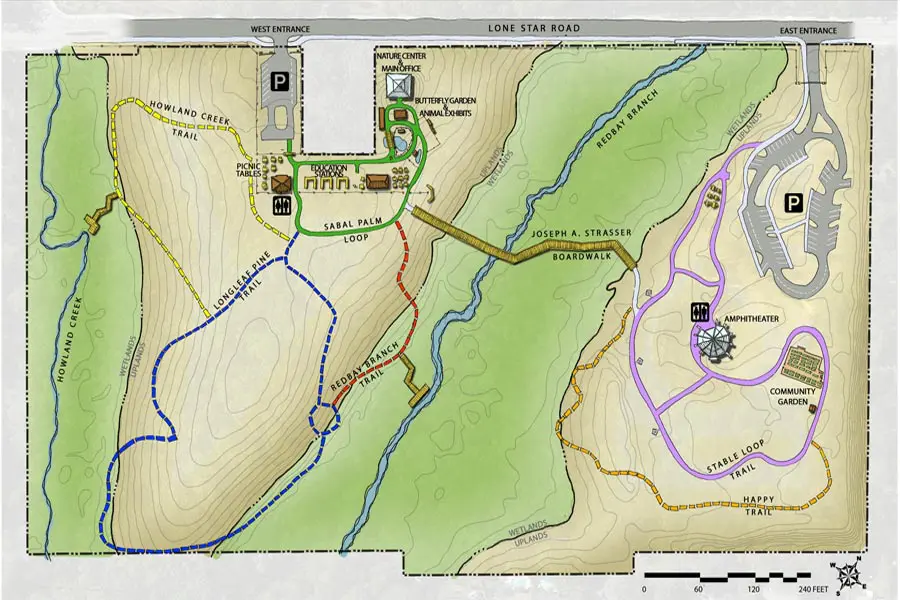 Tree Hill Nature Center is located at 7152 Lone Star Road, in Jacksonville, FL. This is just a little over half an hour's drive from our Jacksonville hotel, The Club Continental.
The center offers a variety of activities and attractions for nature lovers of all stripes.
Seven trails crisscross the property, leading visitors through the acreage's diverse habitats. The trails are of varying difficulty, easy to intermediate, and all of reasonable length. The longest, leading through a hardwood hammock habitat of Longleaf pines. is less than half a mile long.
The Florida Natural History Museum space has hands-on nature displays, a room dedicated to a Florida Wetland exhibit, and a selection of live animals.
You'll see a lot of animals at the center, both in the museum and outside, too. Skunks and opossum, green tree frogs, alligators, turtles, owls, sunfish, snakes, and more. The center's pygmy goats are particularly friendly and quite popular with visitors.
The park is also home to beautiful wildflower gardens, aka hummingbird and butterfly gardens.
The Joseph A. Strasser Butterfly Festival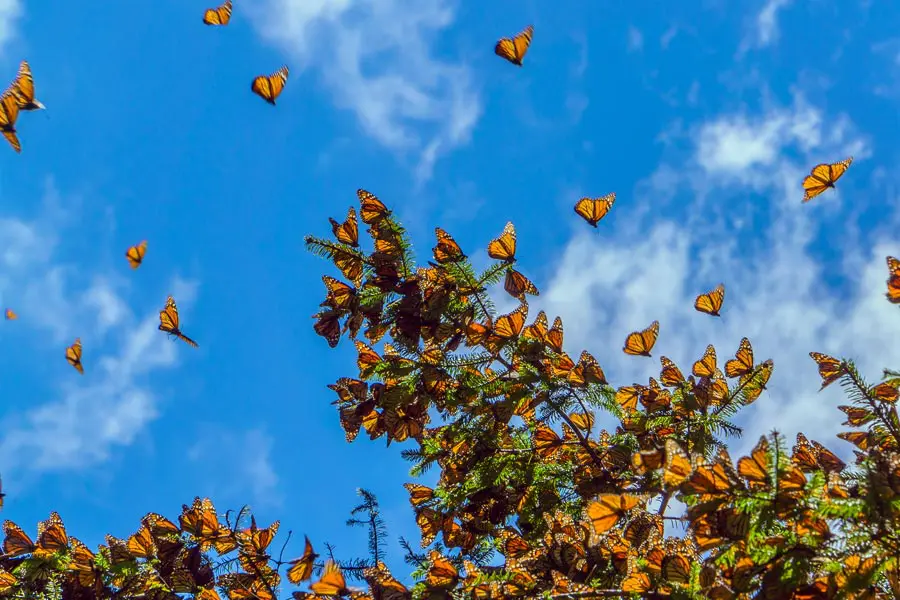 Speaking of butterflies, Tree Hill Nature Center is also responsible for an annual, spring Butterfly Festival.
The Joseph A. Strasser Butterfly Festival is a one-of-a-kind experience with vendors, fun for the kids, and a live butterfly exploration tent. Best of all, the event culminates with the release of over 500, live Monarch butterflies! As you can imagine, this event is very popular, drawing thousands of visitors.
Tree Hill Nature Center is open Monday through Saturday, 8am to 4:30pm, and closed for all major holidays.. Trails close at 4pm. Visit www.treehill.org to learn more about Tree Hill Nature Center. You can also find the center on Facebook.
The Jacksonville area is loaded with fun things to do and see and The Club Continental gives you access to it all. Our location on the St. Johns River in Orange Park, FL puts the best of Jacksonville within easy reach while allowing you to retire to the quiet comforts of old Florida. Book your stay today!