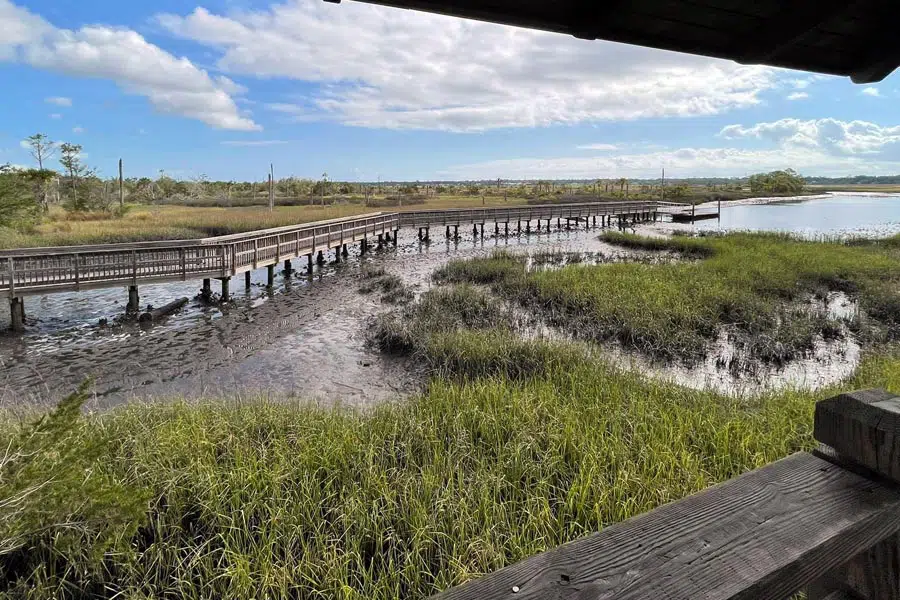 Soak up the natural beauty of Florida's wild, coastal marshlands with a visit to Castaway Island Preserve. Enjoy breathtaking views, diverse wildlife, paddling, biking, an interpretive nature trail, and more.
Looking to get out of the city and into nature? Great idea! Florida offers some of the most colorful and diverse natural attractions in the country. Even here in the bustling Jacksonville area, the beauty of the natural world is not far away.
Castaway Island Preserve is a great example of this. A hidden gem tucked away in a neighborhood along the meandering San Pablo River, just off the Intracoastal Waterway. Once you're inside the 300 acre preserve, its natural beauty will have you quickly forgetting that you're surrounded by developed neighborhoods.
Castaway Island Preserve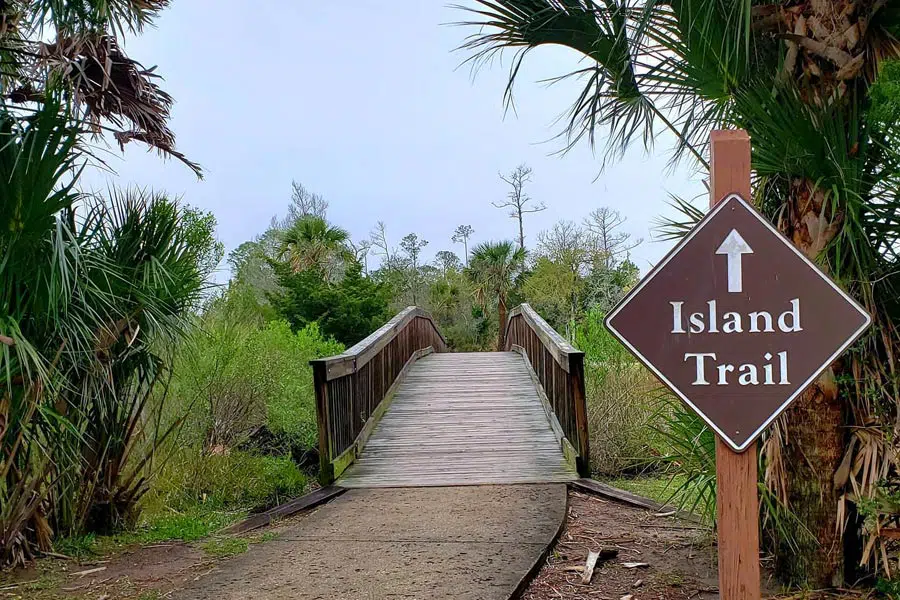 Castaway Island Preserve is located at 2921 San Pablo Road S, Jacksonville, FL. Reaching the preserve from our Jacksonville hotel, The Club Continental, is an easy, 30 minute drive.
Simply head north on Park Avenue to I-295 S, then follow I-295 S to exit 53A, merging onto FL-202 E, towards Jax Beaches. Take FL-202 E to the San Pablo Road exit, then head north on San Pablo Road for just under 3 miles. Castaway Island Reserve will be on your right. Turn in, follow the road towards the water, and park just past the nature center.
One of the first things you should do is take in the breathtaking views from the dock at the end of the drive. This is a great vantage point for seeing wildlife and stunning sunrises. It's also the place to launch your kayak, canoe, or SUP.
The trailhead into the preserve is marked "Island Trail" and can be reached by following the sidewalk towards the loop at the end of the road. Trails throughout the preserve are mostly level and either composed of pavement or boardwalk, depending on where you are. Animal tracks painted on the trail lead to interpretive markers, with benches and side trails throughout.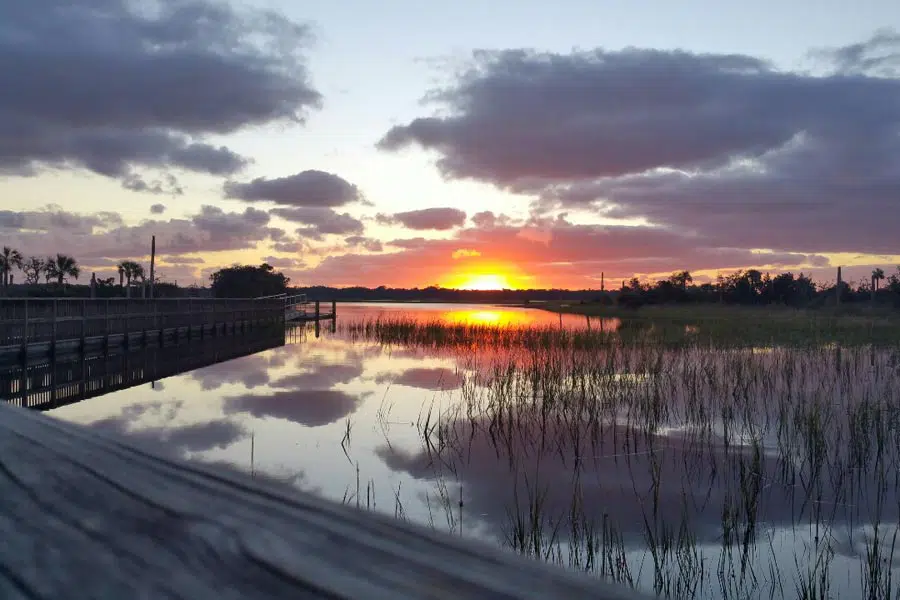 The boardwalk rises above the estuary, leading you over marshlands and tidal creeks and includes two observation overlooks. Wildlife commonly seen at the park include ibis, wood storks, tricolored herons, snowy egrets, gopher tortoises, butterflies, and more. The preserve is also home to a beautiful hummingbird and butterfly garden.
Be sure to stop by the 3,000 square-foot, theater-style education center for maps and other information on the preserve. Preserve picnic tables, grills, and water fountains are nearby.
Castaway Island Preserve is at its best from October to April and leashed dogs are welcome. Spend a few hours exploring the park, then head back to the supreme comfort of your room along the Saint Johns River at The Club Continental. Learn more at www.timucuanparks.org.