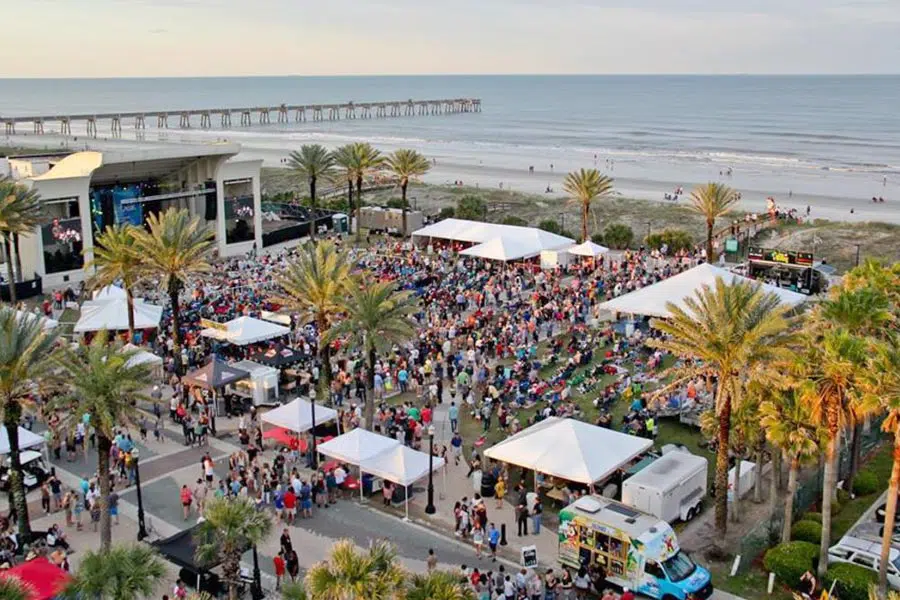 Get set for two days of free, live music at Seawalk Music Festival 2022! This year's event features 12 live bands, including headliners The Red Jumpsuit Apparatus and Molly Hatchet! February 26th and 27th, 2022 at the Jacksonville Beach Seawalk Pavilion.
The 10th annual Community First Seawalk Music Festival is just around the corner with two days of live music, food and art vendors, and fun in the sun at Jax Beach. This year's festival being back on schedule is a real treat after the pandemic pushed last year's event back to June.
And what a festival it will be. 2 days, 12 bands, 50+ vendors, and, as usual, all free.
Saturday's headliner is hit alt-rockers out of Middleburg, The Red Jumpsuit Apparatus. Molly Hatchet, classic Jacksonville purveyors of hard, southern rock, headline Sunday.
Seawalk Music Festival is free but VIP tickets and their host of first class perks are available. Special access to things like armchairs, front row seats, a private bar, backstage lounge area, and private air conditioned restrooms. VIP ticket holders also have a separate food and beverage area, where the musicians are available. Fun!
Local artists and crafters will also be on hand with a variety of unique boutique offerings. You won't go hungry either, with some of the area's best mobile eateries on hand with a variety of food and both non-alcoholic and alcoholic beverages to choose from.
And it all takes place on beautiful Jacksonville Beach – sun, waves, food drink, crafts, and live music. What more could you ask for?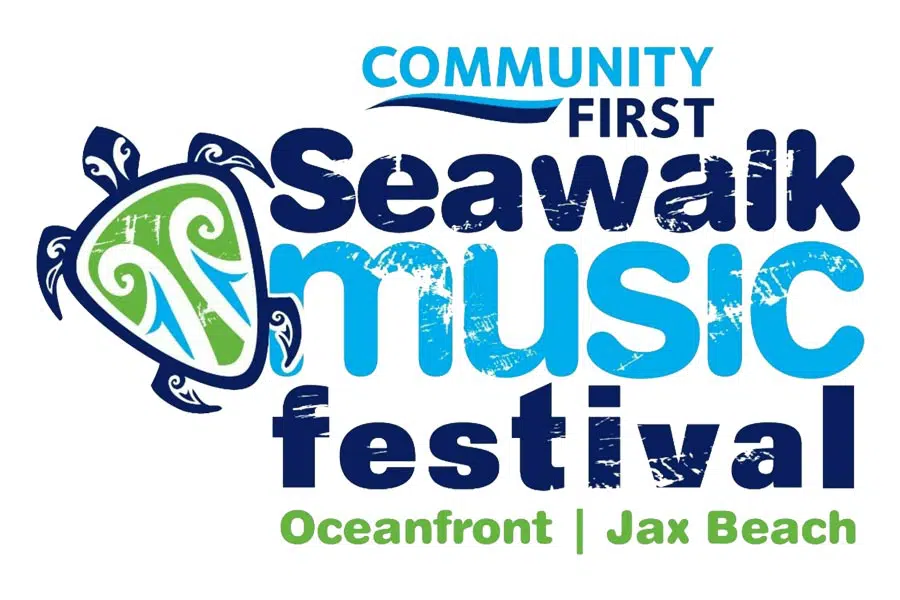 2022 Seawalk Music Festival Schedule
Saturday, February 26 –
12pm to 12:45pm – Seagate
1pm to 1:45pm – Rhythm & Keys
2pm to 3pm – Mandalla
3:20pm to 4:20pm – Duval County Line
4:40pm to 5:40pm – Souls Of Joy
6pm to 7pm – Astoria State
7:30pm to 8:30pm – The Red Jumpsuit Apparatus
Sunday, February 27 –
12:30pm to 1:30pm – Annie Dukes
1:50pm to 2:50pm – Second Shot
3:10pm to 4:10pm – The Curt Towne Band
4:30pm to 5:30pm – Sam Hill
6pm to 7:30pm – Molly Hatchet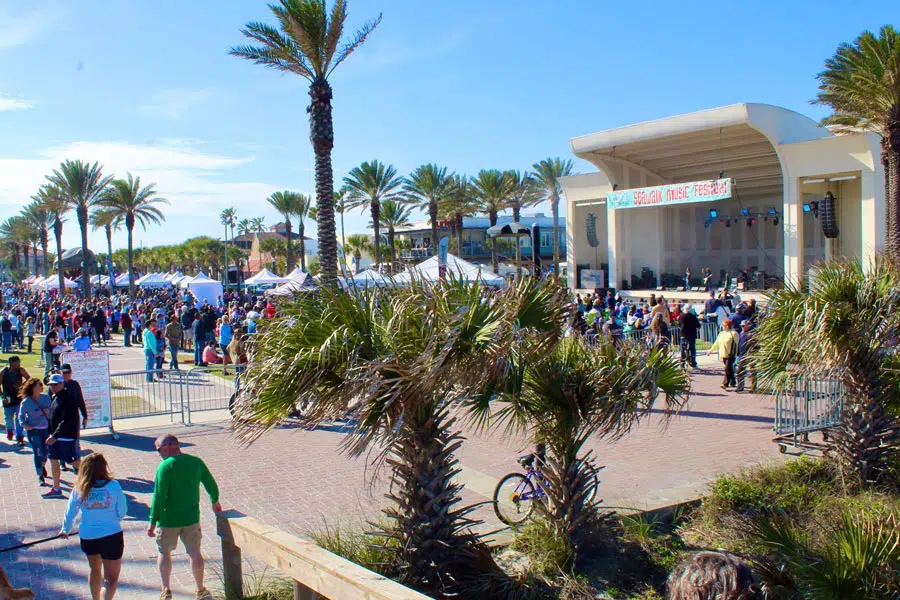 Seawalk Music Festival is scheduled for February 26th and 27th, 2022 at the Jacksonville Beach Seawalk Pavilion. The Seawalk Pavilion is located at 100 1st Ave N in Jacksonville Beach, just a little over a half hour from The Club Continental.
Have a fantastic day at the beach, enjoying great local bands, vendors, food, and drink, then head back to the quiet peace of your room at our Jacksonville area hotel on the banks of the St. Johns River. The makings of a perfect day.
Visit www.communityfirstseawalkmusicfest.com for tickets and more information. You can also find this event on Facebook.