March 21, 2017 by Chef Sheldon
The 23rd Annual Gourmet Night 2017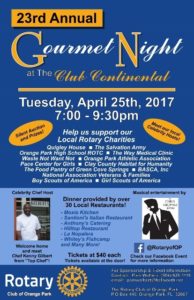 On April 25, 2017, The Rotary Club of Orange Park will be holding it's Annual "Gourmet Night" event. Starting at 7:00 pm and located on the banks of the St Johns River at The Club Continental in Orange Park, you will be part of an evening of friendship and fellowship wrapped up with great food donated by over 30 local Restaurants. The event is an opportunity to support non-profit organizations in our local area.
Read the rest of this page »
March 3, 2014 by Chef Sheldon
Meet owner Karrie Massee as she guides you around the historic grounds.  Learn about how her family is connected with the Palmolive Soap Company, and how they were instrumental in the development of Orange Park.
September 28, 2011 by karrie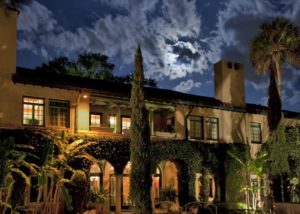 The Club Continental's diverse assets offer something to fit the needs of all of our members and guests. Read more about becoming a member.
What do you get as a member? Well to name a few we send monthly newsletters to keep members informed of upcoming events; enjoy the dining room and have one of our artistic chefs create wonderful dishes to satisfy all the senses. In addition, as a club member you can enjoy a 10% discount off standard room rates, chose from one of our twenty two guest rooms with a view and continental breakfast each morning. Take advantage of your River House Pub privileges on a cash or credit card basis, or indulge in a relaxing day poolside. Visit our club page to learn more.
Stay at Club Continental, on the Johns River in beautiful sunny Florida.
September 28, 2011 by karrie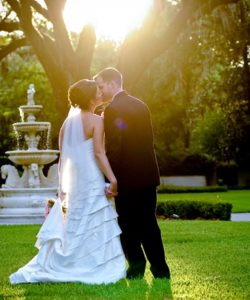 Club Continental is one of the premier locations for weddings and receptions in this area. Romantic, charming, and unforgettable setting for your very special day near the St. Johns River in sunny Florida.
Have your wedding in our new garden room, this 2,500 square foot addition gives the famous Palmolive Estate about 6,000 square feet of meeting space for fabulous weddings overlooking the scenic St. Johns River, FL. The new addition follows the traditional Mediterranean style décor with travertine tile floors, stucco arches and the 'old world' charm for which the club is famous.
The Club is also known for gourmet food with exceptional quality and beautiful presentation.
You will find our staff very accommodating, professional and pleasant to work with. It is important to all of us at Club Continental that you, your family and guests thoroughly enjoy your very Special Day.
For more information concerning weddings at Club Continental, please call Carla Sparks at (904) 264-6070 Extension 113, or email Carla@theclubontheriver.com