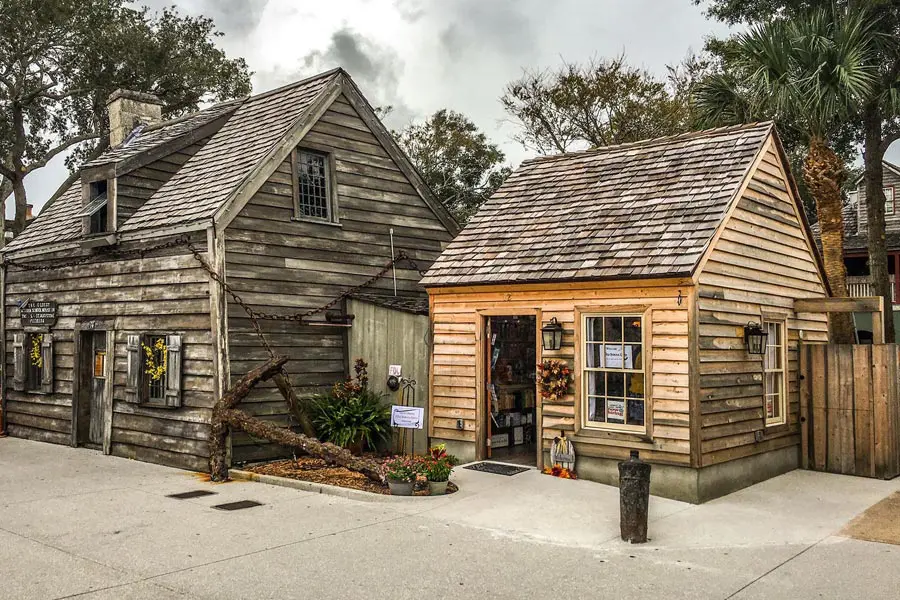 Step back in time to the to the early 18th century with a visit to the Oldest Wooden Schoolhouse Historic Museum & Gardens. This unique building, located on St. George Street by the St. Augustine City Gate reveals what school was like in the 1800s – and more.
St. Augustine, Florida, the "Ancient City," is the oldest continuously occupied, European-established settlement in the United States. Visitors to its fascinating streets can expect to see lots of historic sights, including the Oldest Wooden Schoolhouse.
While there is some debate over whether the school is actually the oldest, it is, at the very least one of the oldest wooden schoolhouses in America.
How Old?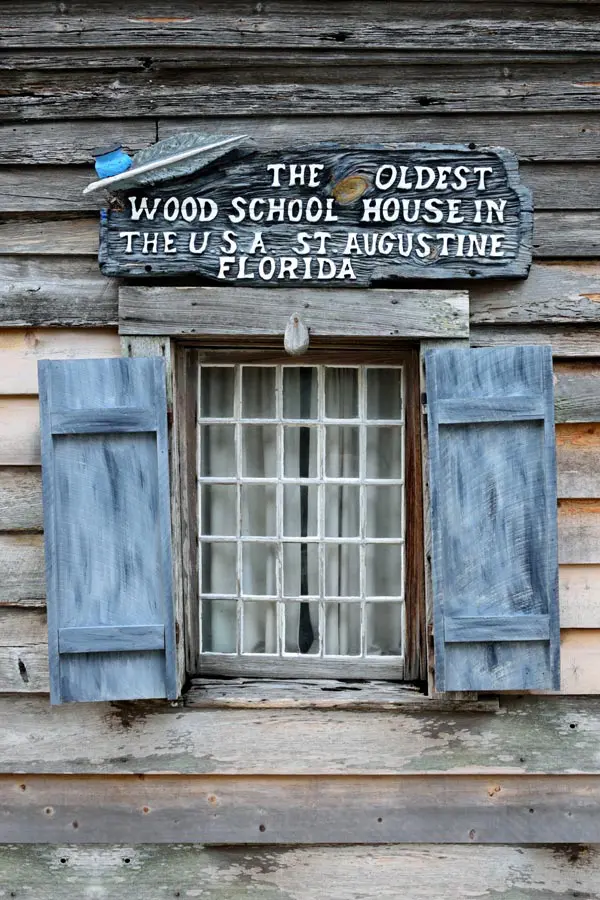 The Oldest Wooden Schoolhouse dates back to at least 1716, when its existence was noted for tax records. It could have been standing since as early as 1702 – but that's about it. No wooden structures survived the British burning of Spanish St. Augustine of 1702.
The building most likely started out as a Minorcan Homestead. The Minorcans were poor Mediterranean islanders who came to New Smyrna, Florida in 1768 as indentured servants. Those who survived the nine grueling years serving at a plantation moved north to British St. Augustine.
Whatever its origins, records show the building being sold to a Greek family named Genopoly in 1780.
Juan Genopoly recognized the importance of education and began teaching children from the adjacent Minorcan Quarter in his home. Startlingly, the school was well ahead of its time, going co-ed in 1788! Classes continued at the building until 1864.
Visiting The School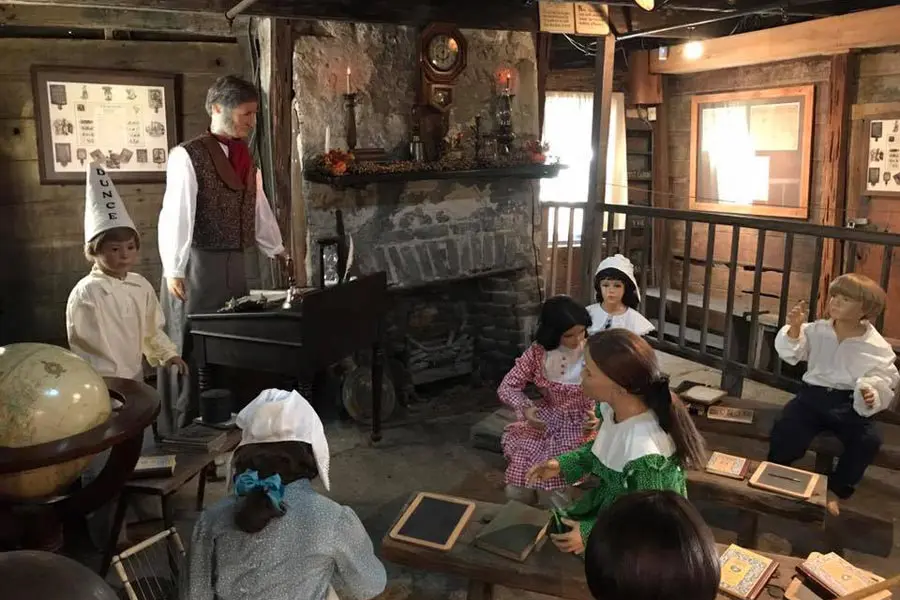 Visitors to the Oldest Wooden School House can tour the property and learn about the daily life of colonial school children.
You'll see 18th century textbooks and school supplies, learn what the classroom was like, and see a disobedient child in the "dungeon" under the stairs. You'll also tour the kitchen and gardens, with its 250 year-old, still fruiting pecan tree.
The building's exterior is made of bald cypress and red cedar logs held together by handmade wooden pins and iron spikes. You'll marvel at the big chain, with anchor, wrapped around the building for hurricanes in 1937.
Oldest Wooden School House
14 St George St, St. Augustine, FL 32084
Open Sunday through Thursday, 10am to 5pm; Friday through Saturday, 10am to 7pm. Closed Christmas Day.
Learn more at the museum website. You can also find it on Facebook.
St. Augustine Lodging
St. Augustine is less than an hour's drive from Club Continental and no visit to the area would be complete without a day in this beautiful, historic city. Spend the day exploring America's oldest city, then head back to your guest room at Club Continental along the St. John's River.