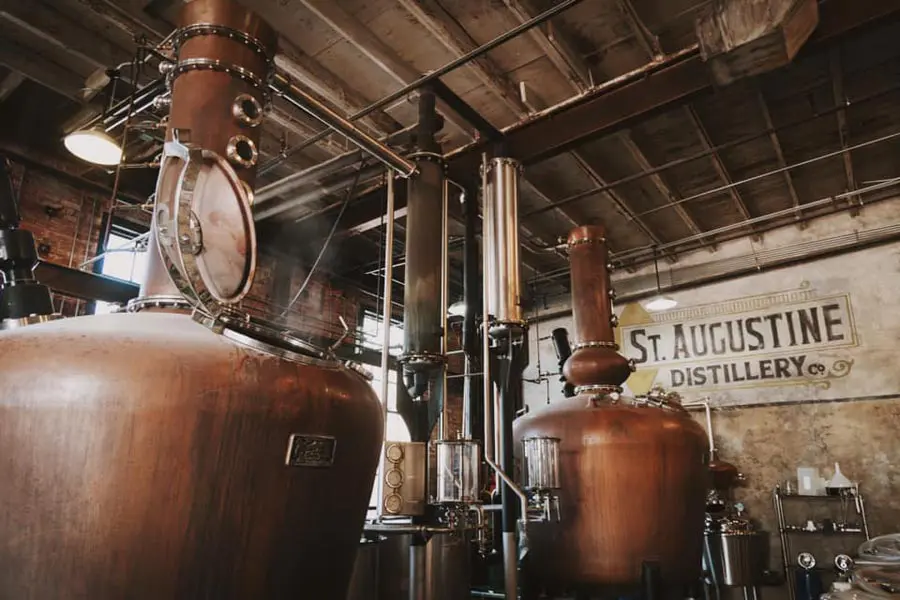 Get into "The Spirit of Florida" with a visit to St Augustine Distillery. The award-winning craft distiller, located in America's oldest city, offers highly-rated, free tours of their restored, historic facility. Samples included!
Guests of our Jacksonville-area hotel, The Club Continental, should consider a visit to St Augustine, if they haven't already. Spanish explorers founded the historic city in 1565, making it the oldest, continuously inhabited city in the country. St Augustine's 450 year old cobblestone streets are rich in history and worthy of your explorations.
St Augustine has more than history to recommend it, too. This beautiful city is home to a wide variety of unique galleries, up-scale boutiques, fine dining opportunities, and don't forget the beach!
The Club Continental is located less than an hour from St Augustine along the St Johns River in Orange Park, FL, a quiet and historic suburb of Jacksonville. The convenient location of our hotel, private club, and special events venue makes us the perfect base camp for exploring the area.
Make a day-trip out of your visit, if you can. There's a lot to explore in St Augustine. Then return in the evening for drinks and dinner on the river or just the quiet comforts of your room at The Club.
St Augustine Distillery
St Augustine Distillery, located at 112 Riberia Street, in St Augustine, combines both modern and Old Florida at their historic facility.
A restored, 1917 ice manufacturing plant houses the distillery. The facility includes a production warehouse, museum, theater, and tasting room. The distillery opened in 2014, producing the first legal spirit in northeast Florida since Prohibition.
Family-owned St Augustine manufactures their spirits from scratch, using age-old techniques and locally sourced ingredients. The distillery produces a variety of spirits, including vodka, rum, gin, and whiskey. The distillery also has its own line of cocktail mixers.
Best of all, they offer free distillery tours, including samples of their award-winning craft liquors.
Best Whiskey Distillery Tour in North America
Tours of St Augustine Distillery are extremely popular and considered a must-do for any of-age visitor to the city. So popular, in fact, that they were voted the 2018 Best Whiskey Distillery Tour in North America!
Distillery Tours take you through Florida's distilling heritage and the distillation process. Learn about the distillery's farming partners and watch spirits being made from scratch in two copper pot stills. You'll also learn all about the historic building's former life as an ice manufacturing plant.
The tour winds up at the Tasting Room where you can enjoy samples of four signature cocktails. Yum! Small bites and further drinks are available for purchase. The distillery Gift Shop is definitely worth your time as well, with lots of unique, themed gifts for everyone.
St Augustine distillery tours have recently become self-guided due to the Covid-19 pandemic. Learn more at the distillery website. You can also find the distillery on Facebook.